If you want to spend a time to remember, just visit Austria during your vacation or holidays. This country offers something really special for everyone!
Each year, tourists from all around the world come to see Austria where you will feel immediately at home. The unique hospitality is the main trade mark of the Alpine republic.
In Austria you will be able to pursue your hobbies and of course sightseeing is possible around the country, from the classic town of Salzburg to the modern Vienna.
Austria is well known for its pittoreqsque landmarks and the rural regions where you can swim in the nearby lakes or ski if you like.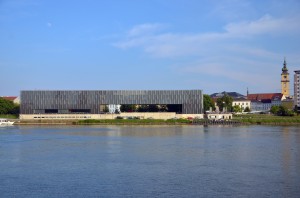 Image: The Danube River in Linz / Upper Austria